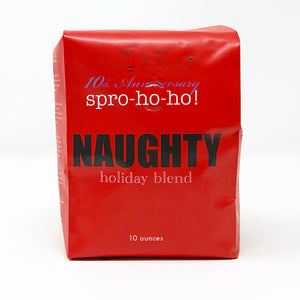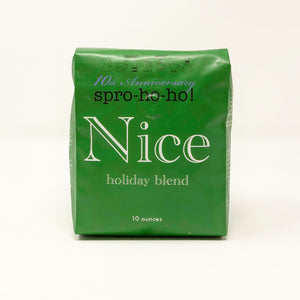 The Naughty & Nice Collection
The 2022 Naughty & Nice Collection

Our Holiday Coffee is an exploration in coffee - as well as a way to let those in your life know who's been Naughty and who has been Nice.
Both the Naughty and the Nice use the same coffee: a natural processed catuai coffee from Honduras that features a rich, medium body with deep berry notes and a light acidity. Where the difference comes into play is the roasting. The Nice coffee is roasted to a light medium roast - for aficionados: we take it just a little bit past first crack. The Naughty coffee is done a bit darker to a point a little bit past second crack but actually lighter than our Nightwatch! coffee.
Available as individual coffees for gift giving or as a set to explore, the Naughty & Nice coffees are some of our most popular offerings each year. If you get the collection it's really a great way to see just how much impact the roasting has on the coffee and how it tastes in the cup. Plus, when you order The Collection, you get a discount on the price.
It's enough to make you say "Spro-Ho-Ho!"
2022 Naughty & Nice Natural Processed Coffee
Region: Comayagua, Honduras
Elevation: 1500 masl
Harvest: Winter 2021
Style: Shade grown 
Processing: Natural 
Varietal: Catuai


2022 Naughty & Nice Natural Processed Coffee
Whole Bean - 10 ounces

Please Note: Our Sproastery works on a weekly roasting schedule to provide the freshest coffee possible. Currently, our roast day is on Tuesdays. Our coffees are roasted on Tuesday and shipped out by Wednesday for weekday delivery. Please place your orders by midnight Monday night so that we can accommodate your order in our production schedule.  Thank you.